Our brand

The poultry farm "Kazger-Kus" is the main chicken egg manufacturer in Kazakhstan leads its new history since 2008. During this period the produced egg volume became 300 000 000 pieces per year.

Egg 'KazgerKUS' got from elite cross of laying hens.

Strategic aim "KazgerKus" LLP is quality products.

For that the company worked out "Quality policy".
Quality policy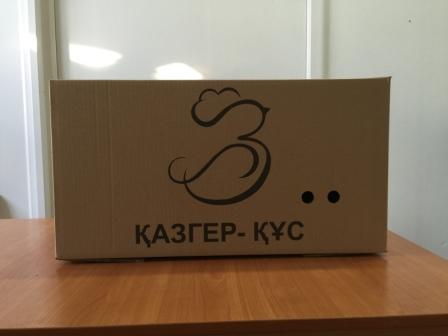 - Clients are basis of our development and welfare! That is why our products must be satisfied by all client demands and meet regulatory requirements. We constantly study requests of our customers and their satisfaction in our products.
- Our main value is qualified, initiative and responsible employees who loves their job. That is why we have studying programs for employees, system of attestations and personnel motivation which is constantly perfected.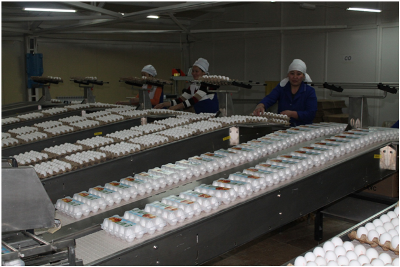 Our priority is a work in team, clear communication between employees. Every employee knows that quality production and clients satisfaction depend on results of their work. That is why everyone is responsible to do a good job.
- We choose reliable partners and suppliers carefully and aim for mutual cooperation with them for providing an excellent quality of eggs.
- We take care about a positive reputation and image of our company, aim to a stable and long term development due to a lot of interests: fellowship, clients, government and society in general.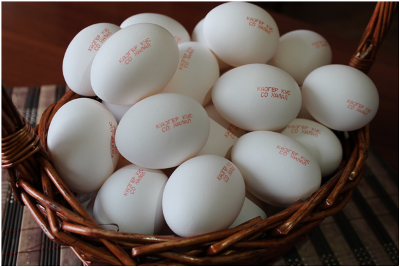 - Our company aims to be a leader at the sphere of a poultry-farming production and maximum satisfy requirements and expectations of our customers in:
● An excellent quality and safety (environmentally clean) produced products for them matching to regulations of standards and specifications;
● Increase products volume;
● Increase an output assortment;
● Products export for external markets.
The poultry farm 'KazgerKus' is successfully situated in an organic area in steppe in the distance of highway and railway roads.
Food allowance feeding of laying hen is based on natural vegetative forages cultivated in our own fields of the company. We do not use forage of animal origin.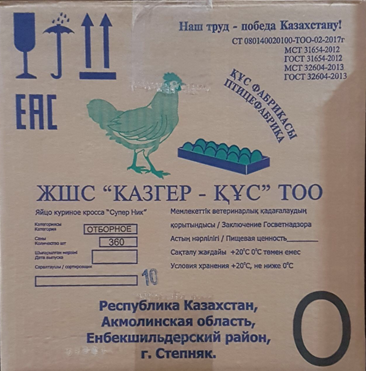 A high quality and value of the egg is provided due to balanced forages of laying hens on all nutrients.
All this is a basis of a valuable production, environmentally clean egg what is confirmed by such certificates as: "SKT", "Halal", "ISO".
A quality of our products is well-known all over the regions of the Republic of Kazakhstan.